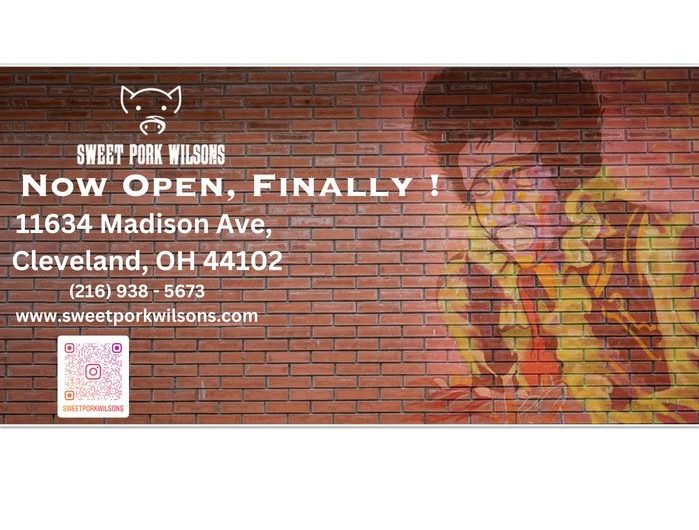 Grunge DNA Debut at Sweet Pork Wilson's -West Side of Cleveland
Details
Date: January 12, 2024
Time: 08:00 pm
Venue
Grunge DNA Debut at Sweet Pork Wilson's -West Side of Cleveland
11634 Madison
Cleveland, Ohio, United States
DO YOU LIKE LIVE MUSIC? DO YOU LIKE 90S ROCK AND GRUNGE MUSIC? DO YOU LIKE BBQ?
If you can answer "YES" to all three questions, we have the perfect event for you. Grunge DNA will be playing at the newest and best BBQ joint in Cleveland, and its called Sweet Pork Wilsons. If you are not familiar with this place yet, it is located on the west side of Cleveland on the corner of West 117th and Madison. Its a locally owned and family-owned business, and they have the best BBQ in town. And, in addition to all of that, they have a full bar with a full selection of beers and hard liquor.
Grunge DNA will be playing from 8:00 PM to 11:00 PM, and this is one of those shows that you do not want to miss out on. The food is fantastic, the drinks are cold, and the music will be grungy.
As you can see, we have booked several shows at this venue in 2024 and this is one of them. Mark your calendars, share the event with your friends, and lets get ready to get grungy at Sweet Pork Wilsons.
Grunge DNA and the ownership at Sweet Pork Wilsons want to thank you for support, and we look forward to rocking out with you at the show. And do not forget to come hungry, you will be glad that you did just that. Lets do this!!!