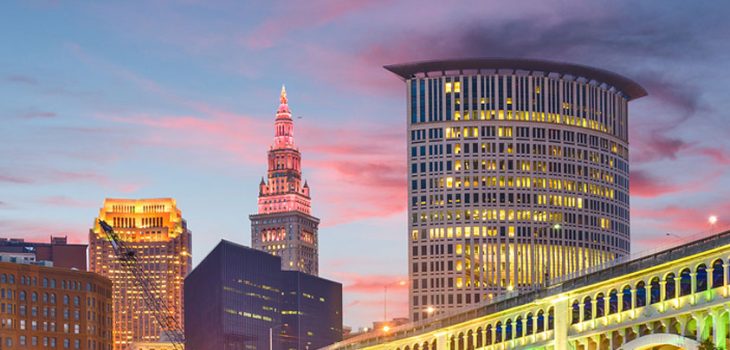 Cleveland: The Rock and Roll Capital of the World
The metropolis of Cleveland is situated on the southern shore of Lake Erie and is found in northeastern Ohio. Cleveland possesses a variety of nicknames including "C-Town", "The Forest City", "The Rock and Roll Capital of the World" and "The Metropolis of the Western Reserve."
The economy of Cleveland is a versatile potential home for a plethora of professionals and includes a multitude of financial, manufacturing, biomedical and healthcare services.
Cleveland is abundant in cultural offerings including The Museum of Contemporary Art, The Cleveland Museum of Art and the Cleveland Orchestra. The renowned Rock and Roll Hall of Fame and Museum is ideal for music lovers. Enjoyed by over 10 million guests the museum is proud to present an extensive archive of the most prominent music artists, producers and engineers in the industry.
For dining enthusiasts, Cleveland has a global reputation for gastronomic creations that favor meals with a Polish and Central European repertoire.
Sports lovers can enjoy many venues such as the NBA Cleveland Cavaliers, the MLB Cleveland Indians, and the NFL Cleveland Browns.
Outdoor lovers can revel in a range of local parks such as the iconic Rockefeller Park or the beautiful panoramic vista of Lakefront State Park on Lake Erie.